Wed, March 06, 2019 - Fri, March 08, 2019
Holiday Inn Express Ottawa-Nepean (Ottawa session); St. Paul's Bloor Street (Toronto session).
We all want to be on the best team! Better primary care teams deliver better primary care, and that means a better healthcare system. So the question is: How can we all make our teams even better?
 Join us as we take a deep dive into what makes teams – your teams – work!  
When and where?
Ottawa: Wednesday, March 6, 2019 at the Holiday Inn Express Ottawa-Nepean, 2055 Robertson Road
Toronto: Friday, March 8, 2019 at St. Paul's on Bloor, 227 Bloor Street East
Register now!
Schedule & Overview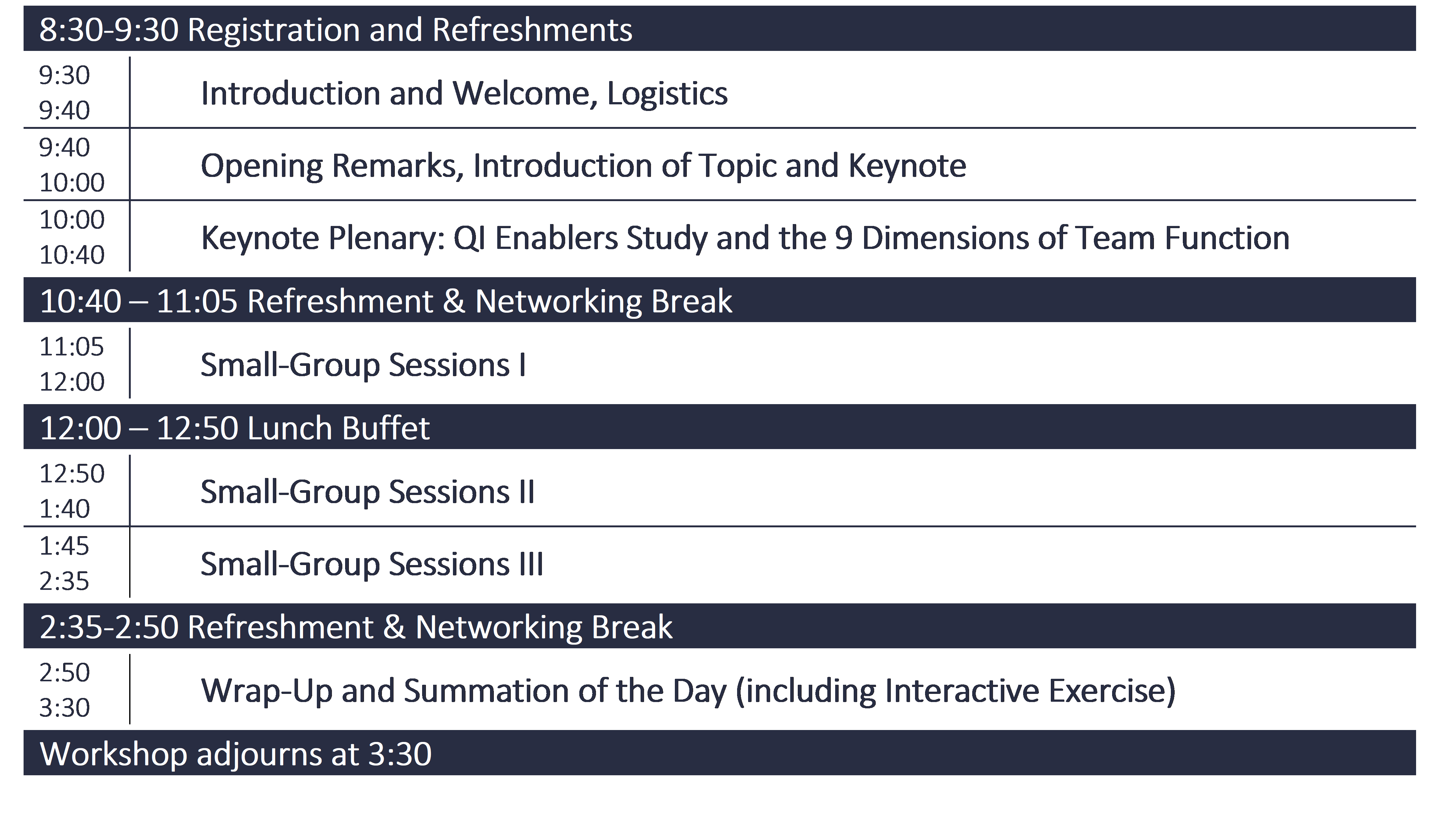 At the start of the workshop, Dr. Judith Belle Brown will lead us through an exploration of the foundational elements that teams are built on. These include having a common philosophy toward teamwork, strong relationships, open communication, and a shared commitment to good patient care.
In small-group sessions throughout the day, we'll examine three of the pillars that are built on this foundation and elevate a team's performance. Last year, we conducted a series of interviews with AFHTO member teams  (the "QI Enablers Study")about how they work together and what team characteristics help them do their best. These three pillars emerged as themes in those conversations.
Leadership: What are the qualities of an effective leader? What is distributed leadership, and what role does it play in strengthening a team? How does a leader support their team through conflict and change?
Team-building: What tools and strategies can we use to build strong, effective teams? What can formal activities, such as quality meetings, rounds, and case conferences, contribute to team development? How can a team work together in a way that recognizes and appreciates every member's competency and scope of practice?
Creating place: How do we create a sense of belonging for all team members? How can a physical space contribute to communication, relationship-building, and collaboration? What workarounds are available when a shared physical space is not an option?
We'll end the day by coming together to wrap-up, and include an interactive exercise. You'll leave with ideas and tools you can take back to your team and start using right away!
This workshop is for every member of a primary care team. Everyone is welcome, from the official and unofficial leaders to the clinicians and the clerical staff. Team-building happens from the bottom up and the top down and from all other directions as well.
Looking for Somewhere to Stay?
Acknowledgements
We are grateful to our research partners at the Centre for Studies in Family Medicine, Western University, through the INSPIRE2-PHC program funded by the Ontario Ministry of Health and Long-Term Care. Our partners have provided practical support for the research and funding for the workshops.
Got questions?
Check out our FAQ here, or contact us at improve@afhto.ca.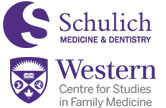 We look forward to seeing you – and your team – there!