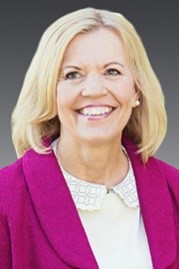 Announcing guest speaker Minister of Health and Long-Term Care and Deputy Premier Hon. Christine Elliott
Please join us in welcoming the Hon. Christine Elliott, Minister of Health and Long-Term Care and Deputy Premier, as she provides words of welcome to our members at the official opening of our conference on Wednesday, October 24th at 12:30 p.m.
And to ensure a smooth experience, please see below for some helpful tips for planning your arrival and stay at the conference:
Planning your Conference Experience
The conference program is available online and a printed kit will be handed out on arrival.
Displays at the Conference: Feel free to visit our poster and exhibit displays during your breaks. We have a special treat planned on the first day too!
Wi-Fi will be available to conference attendees for 1 device per person (smartphone, tablet, computer or other electronic device).
For information on our Concurrent Sessions, Opening and Closing Plenaries, Bright Lights Awards, and all other conference sessions please visit our website.
Early On-site Registration open from 4:00 – 7:00 pm on Oct. 23
Early arrivals can get a head start on their conference experience by picking up their badges on Tuesday evening in the main lobby.
Registration also opens at 7:30 AM on both Oct. 24 and 25.
Conference registration is in Convention Centre North, Second Floor. For a map of the convention centre, see page 4 of the registration kit.
If you can no longer attend the conference and someone else is taking your place, please forward your registration confirmation e-mail to him/her to show it at the registration desk.
NEW – if you're a voting delegate for the AGM, you can now pick up your badge and registration package on Tuesday or at the AGM itself.
DEEP discount available – if you'd like up to 50% off your current registration, volunteer roles are still up for grabs, including spots at the registration desk, breakfast and lunch assistance and helping your peers find their way. Please contact info@afhto.ca for more details.
Sharing your AFHTO experience
Hotel Registration, Directions & Rate Changes
Hotel room registration is in the main building.
Check-in is at 3:00 PM and check-out is at 12:00 PM.
Coat and bag check will be available in the Convention Centre North, street level foyer at a cost of $3 per item.
It's come to our attention that some people have had problems making changes to hotel reservations, sometimes resulting in rate changes. If you have run into any concerns with the hotel, please advise us and we will work with the Westin to rectify any problems.
Directions:
This 1-credit-per-hour Group Learning program has been certified by the College of Family Physicians of Canada and the Ontario Chapter for up to 12 Mainpro+ credits.
Attendance entitles certified Canadian College of Health Leaders members (CHE / Fellow) to 6.25 for Category II credits for conference and 1.5 Category II credits for pre-conference towards their maintenance of certification requirement.
We look forward to seeing you at the AFHTO 2018 Conference!