AFHTO Events
2015 Bright Lights Awards Dinner
October 28, 2015
Westin Harbour Castle, Toronto, Ontario | Reserve your room online by September 28, 2015.
AFHTO's Bright Lights program celebrates our members' innovations — both large and small — which have a big impact on health outcomes, patient experiences, and health-system sustainability. Winners are chosen in categories that reflect our conference themes, for innovations that are scalable and sustainable, make a big impact, and can be shared with other teams across the province. 
October 28, 2015
6:30 – 8:30 PM
HARBOUR BALLROOM & FOYER
Come celebrate with us and Dr. Danielle Martin!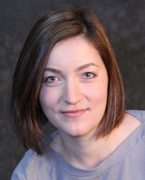 Dr. Danielle Martin, founder of Canadian Doctors for Medicare, is a champion of health equity and sustainability. As a practicing primary-care physician and vice-president of medical affairs and health system solutions at Women's College Hospital, she is passionate about finding innovative, scalable, evidence-based projects that benefit the health not only of individuals but of the healthcare system itself. On October 28, she joins us in recognizing the Bright Lights who are initiating these projects in primary care across Ontario.
Opening words from Deputy Minister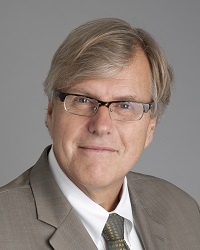 Deputy Minister of Health and Long-Term Care Robert S. Bell, MDCM, MSc, FRCSC, FACS
As the person charged to lead the Ministry of Health and Long-Term Care in implementing government's direction, Dr Bell will speak to the Ministry's vision for primary care in a sustainable health system, what he sees in the evolution process, and the role for the leaders and innovators in our primary care teams.
2015 Award Categories
One or more awards will be presented in each of the following categories:
Population-based primary health care: planning and integration for the community*
Optimizing capacity of interprofessional teams*
Transforming patients' and caregivers' experience and health *
Building the rural health care team: making the most of available resources
Advancing manageable meaningful measurement*
Leadership and governance for accountable care
Clinical innovations keeping people at home and out of the hospital
* Thank you to our generous sponsors for providing education grants to award winners in the categories marked above:
Boehringer Ingelheim for providing four award recipients in the Population-based primary health care: planning and integration for the community and Transforming patients and caregivers experience and health categories with the opportunity to attend to attend the Institute for Healthcare Improvement Conference on March 20-22, 2016, in Orlando, Florida.
Merck Canada Inc. for providing a $3,000 education grant for the "Bright Lights" award recipient in the Optimizing capacity of interprofessional teams and Advancing Manageable Meaningful Measurement categories.
Please note: Sponsors have no role in establishing award criteria, call for nominations, judging or selecting the program winners.
Congratulations to all the past winners of our "Bright Lights" Awards!
To learn more about past "Bright Lights" Awards winners and their accomplishments, please visit the links below: