Opening Plenary, Bright Lights Awards Ceremony & Lunch Buffet
"From Patient Engagement to Patient Partnership: Why Lived Experience Matters"
– Julie Drury, Chair, Minister's Patient and Family Advisory Council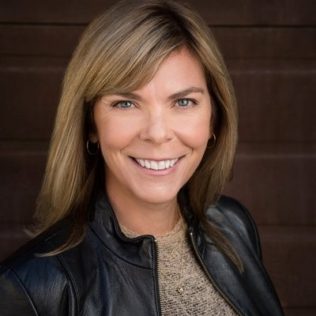 Patient engagement has been used to describe everything from the patient/provider relationship, patients being asked to provide feedback (satisfaction surveys) on their healthcare experience, to patients providing strategic advice and facilitating the opportunity to design healthcare policy that is 'patient centered'.
Patients and families speaking up and wanting to be involved in discussions and decisions about challenges they face in our healthcare system isn't new. What we're seeing in recent years is a clear culture shift of hospitals, healthcare bodies, and government striving to both 'hear' and 'listen' to patients and partnering with them to better understand how to incorporate this important 'lived experience' into healthcare policy, planning, design, and research.
In her presentation, Julie will reflect on her journey as a patient and family advisor. What were the opportunities and challenges, and what has she learned about the evolution of patient engagement, patient centred care, patient partnership and patient leadership. Julie will offer the audience an opportunity to reflect on how they think about patient engagement and inspire the continual evolution of this incredibly important to work in partnership with patients and families
BACK BY POPULAR DEMAND – AFHTO "Bright Lights" Awards Ceremony open to all attendees at AFHTO 2018 Conference! Join us for a celebration in recognition of the high-quality patient-centred care delivered by interprofessional primary care teams across Ontario.