Angie Heydon, Executive Director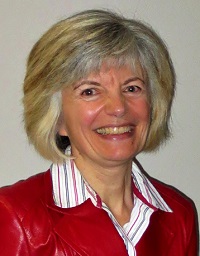 As AFHTO's first Executive Director, Angie has worked with the board and family health team leaders to build the association's foundation and capacity to support members in improving and delivering optimal interprofessional primary care. Angie brought to AFHTO twenty years' experience in working with boards of directors, management teams and stakeholders in planning, governance, organization development, policy and communications.  She has worked in a number of health provider associations and government agencies, namely, the Ontario Health Quality Council, College of Family Physicians of Canada, Association of Ontario Health Centres, Cancer Care Ontario, the Ontario Medical Association and the Workplace Safety and Insurance Board.
To contact Angie, please email her at angie.heydon@afhto.ca.
Tim Burns, Provincial Lead, Quality Improvement Decision Support Program (QIDS)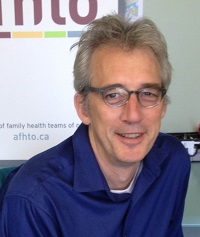 As AFHTO's provincial lead for the Quality Improvement Decision Support Program (QIDS), Tim works closely with FHTs and the QIDS Steering Committee to support teams in implementing these new positions and advancing the use of data and performance measurement to improve care. He also ensures key partners such as the Ministry, eHealth Ontario, CIHI, HQO and the EMR vendor community are effectively engaged in order to advance FHT measurement and quality improvement capacity.   Tim has expertise in strategic planning, policy development and program management gained through over a decade in senior roles at the Ministry of Health and Long-Term Care and Health Quality Ontario.  Among his accomplishments, Tim was instrumental in converting the long-term care system to standardized resident assessments (RAI MDS 2.0) to improve quality of care and the availability of quality indicator data. Tim's greatest enthusiasm is working with teams to improve access to high quality, well-integrated care.
To contact Tim, please e-mail him at tim.burns@afhto.ca.
Clarys Tirel, Senior Project Lead – FHT Governance, Quality, and Operations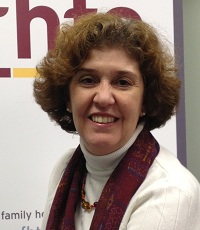 Clarys has been involved in health care management for now over 20 years. Most relevant to her new role at AFHTO is her experience as a FHT Executive Director – she was the ED of the North York FHT for 2 1/2 years and also the interim ED for the Mount Sinai FHT. She has a strong interest and experience in quality improvement in Primary Care having worked in QI collaboratives in BC and Ontario. Most of her experience has been in the management of health services in the community sector where partnerships and community engagement are essential. She is passionate about our primary care system, the importance of our FHTs and the crucial role of AFHTO.
To contact Clarys, please e-mail her at clarys.tirel@afhto.ca.
Saleemeh Abdolzahraei, Membership and Conference Coordinator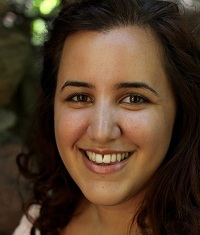 Sal is a graduate of the University of Ottawa with a BA Major in Communications and Minor in Business Administration. She brings to AFHTO her experience in event planning, workplace wellness, and administration in the federal public service. She is very approachable, engaging and a fun person to work with. Sal will work closely with AFHTO staff and board members to build and maintain communications with members, coordinate the annual AFHTO conference, and to support AFHTO's on-going work.
To contact Sal, e-mail her at saleemeh@afhto.ca.
Sombo Saviye, Office Manager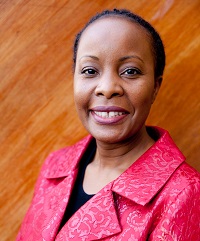 Sombo Saviye is delighted to be joining the staff at AFHTO. She has a diverse work background in administration, community development and accessories design. Sombo looks forward to contributing her expertise to AFHTO and learning more about Family Health Teams.
To contact Sombo, please e-mail her at sombo.saviye@afhto.ca.